With Flash Player end-of-life arriving on December 31st, 2020, exporting your save data in the browser version of SSF2 is encouraged to avoid losing your data.
Exporting your save data is simple, first head to the "Data Menu" in SSF2: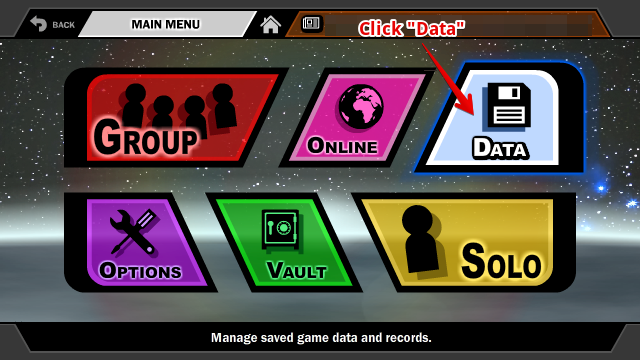 Then click where it says "Export":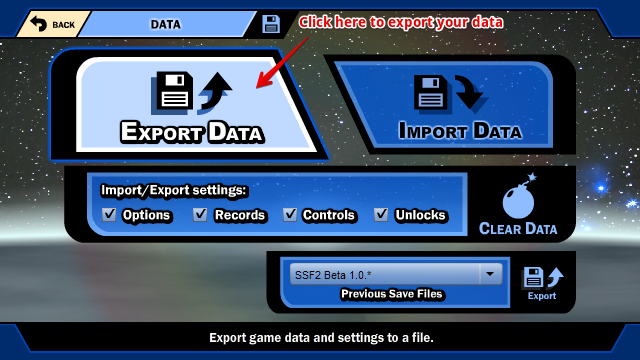 You will then be presented with a file prompt to save your data to a file on your computer. Take care to save it somewhere safe. This file can be re-imported it into any compatible version of SSF2 using the "Import" button in the Data Menu.