Having trouble enabling Flash Player? Well you've come to the right place!
First thing to do is to make sure you have the Flash Player installed in the first place. Head over to Adobe's Flash Player download page to install:
https://get.adobe.com/flashplayer/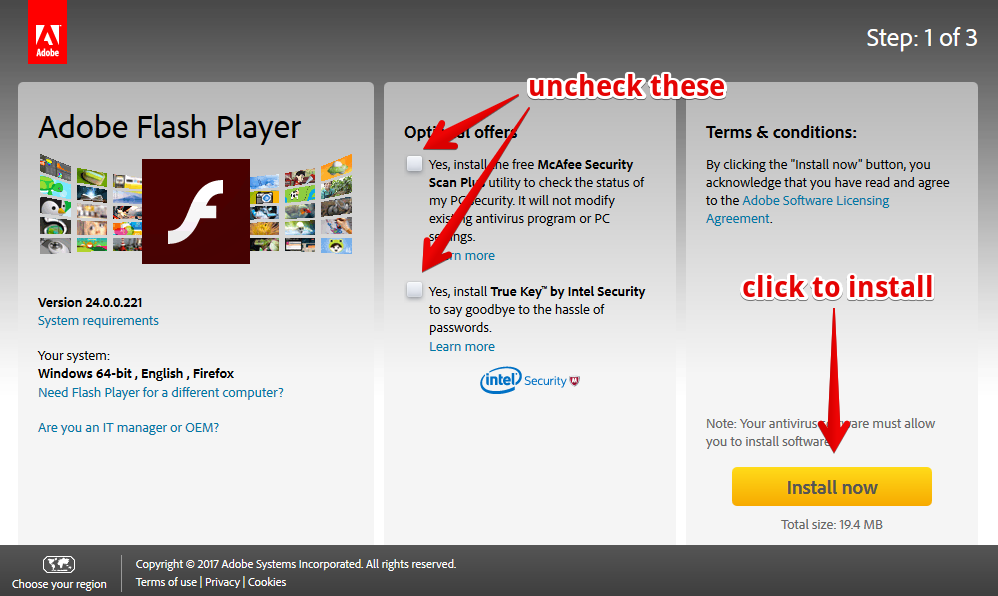 Once installed, restart your browser. Then navigate to the SSF2's game page and see if things are working: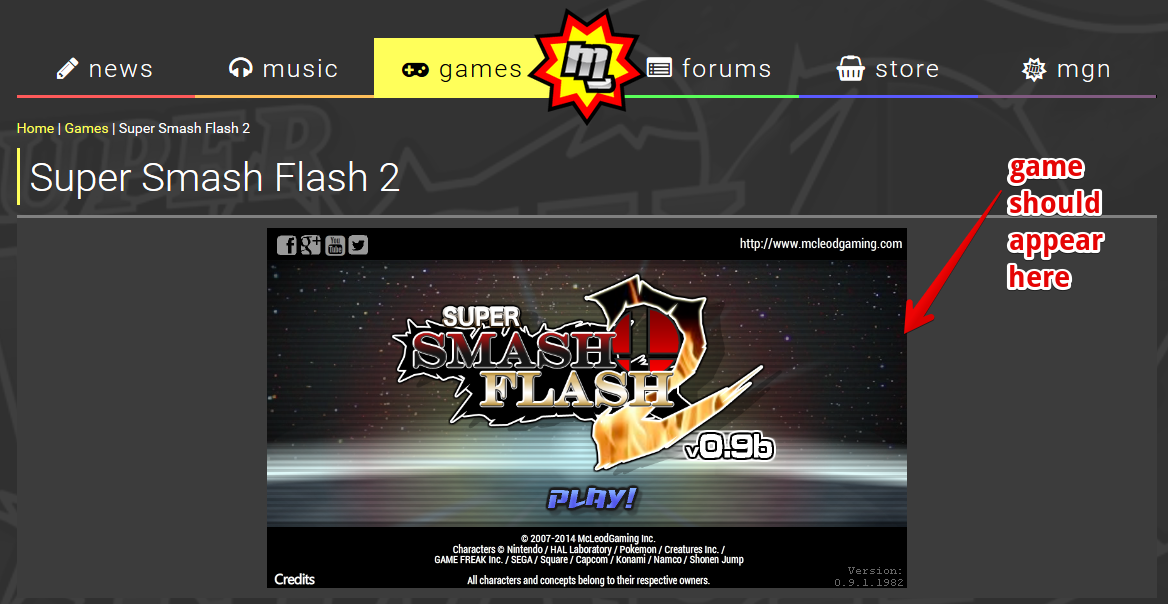 Help! I still can't see the games!
Using Firefox? Check out these instructions here:
https://helpx.adobe.com/flash-player/kb/enabling-flash-player-firefox.html
Using Internet Explorer? See below:
https://helpx.adobe.com/flash-player/kb/install-flash-player-windows.html
Using Chrome? You may need to take a few extra steps. First go to the Settings Menu: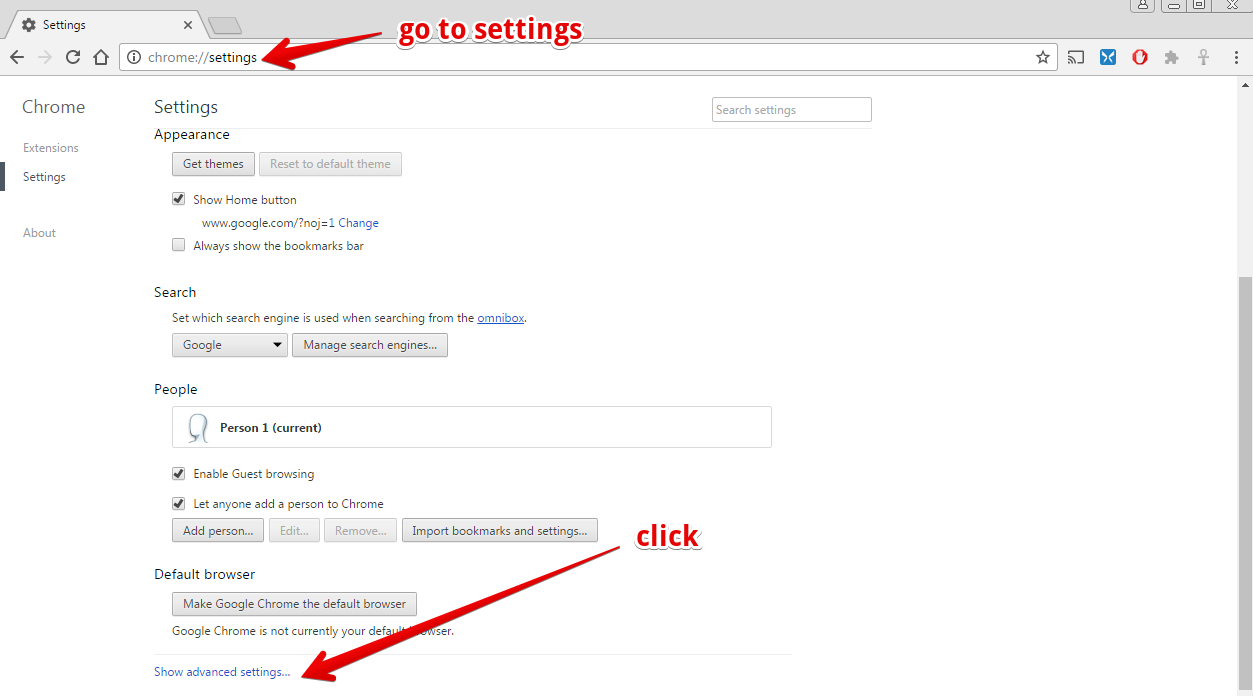 Next, go to the Privacy section and click the "Content settings…" button: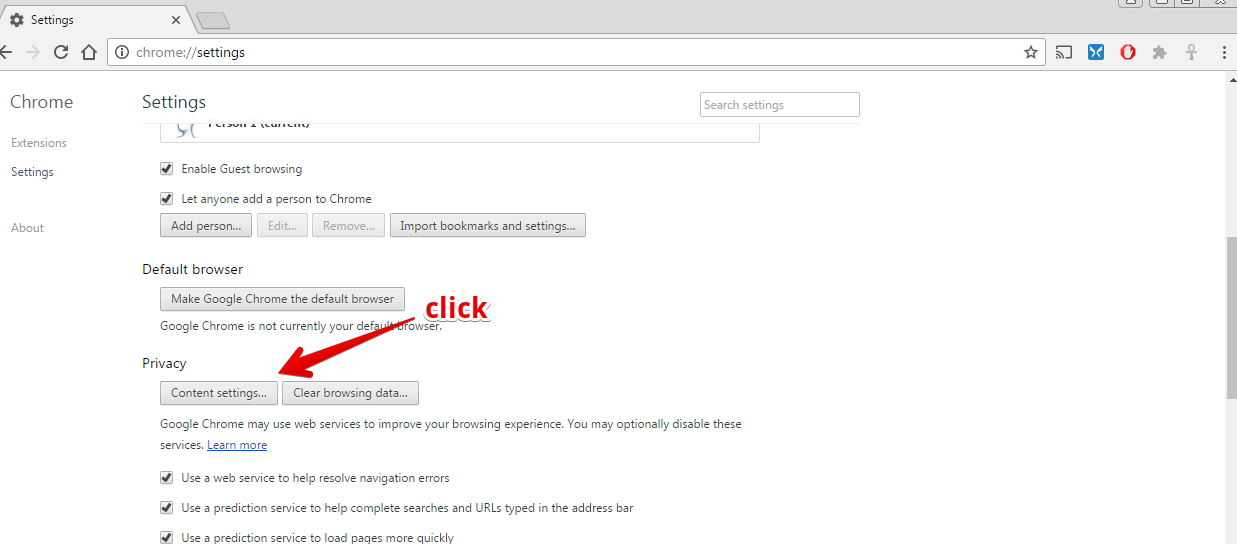 Scroll down until you see "Flash", and click "Manage exceptions…":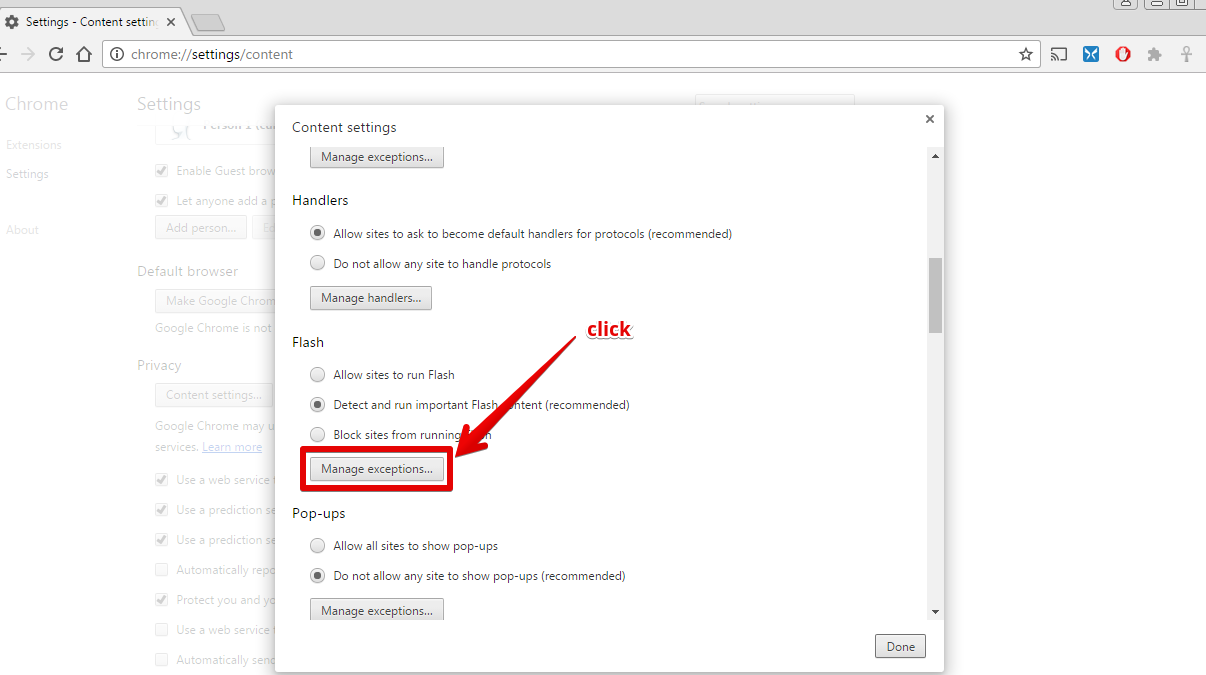 Add "mcleodgaming.com" as a hostname pattern, and set the Behavior to "Allow". Then click "Done" on each menu.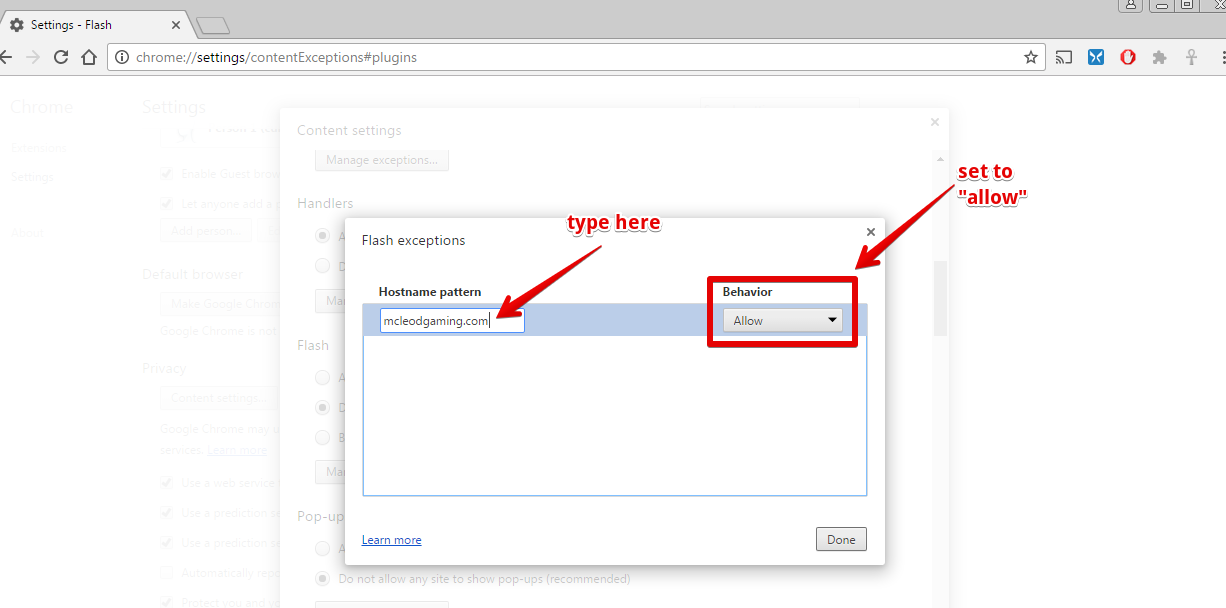 You should now be good to go!