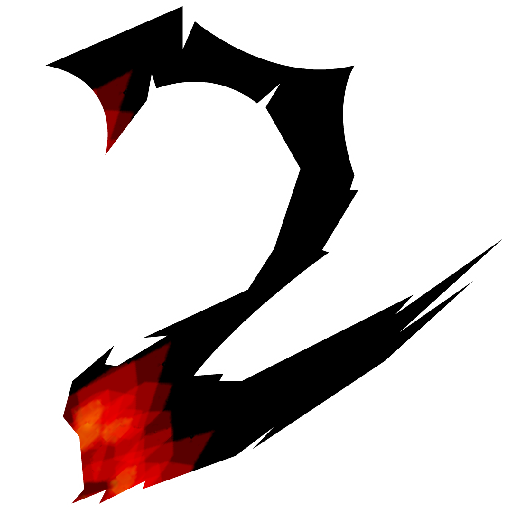 Hello everyone, today we'd like to briefly talk about our plans for Super Smash Flash 2 in the upcoming year. Before we do that, let's take a look at some of the content that was added over the course of last year: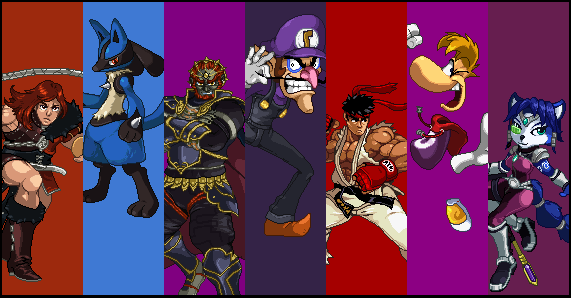 Last year we kicked off the Rotation Release Cycle with the addition of Simon, Lucario, Rayman, Waluigi, Ryu and Krystal! We were thrilled to finally bring these challengers to the public version in February, These challengers have been in your hands for almost a year now and we have absolutely loved seeing all the new content you guys have come up with with these characters, from screenshots to combo videos. During the final update of last year, we had another surprise in store as the much-anticipated Ganondorf finally made his debut in Super Smash Flash 2!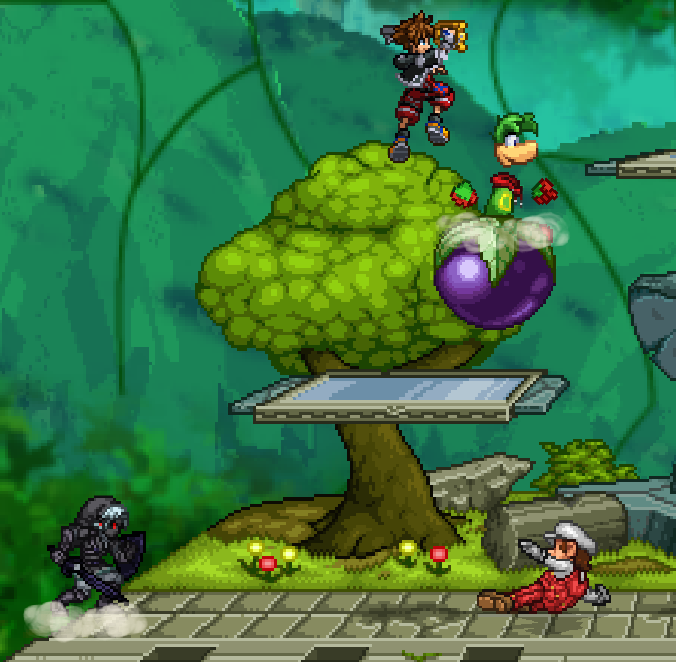 Another dream we've finally accomplished last year is that we've finally been able to implement custom costumes for our cast. We've had a lot of fun making costumes with all sorts of references from the storied pasts of the playable fighters, and sometimes we've even had the pleasure of including a few costumes suggested by the community! Further on, we'll talk a bit more about costumes.
There are many more things we could mention in this blog post, like the introduction of Stamina Mode and All-Star Mode, various new stages like Polygon Zone, The Thousand Sunny and Butter Building or the addition of many new items like the Medusa Head, Trophy Stand and Blood Sword. When it comes to items though, the biggest hurdle we overcame last year was …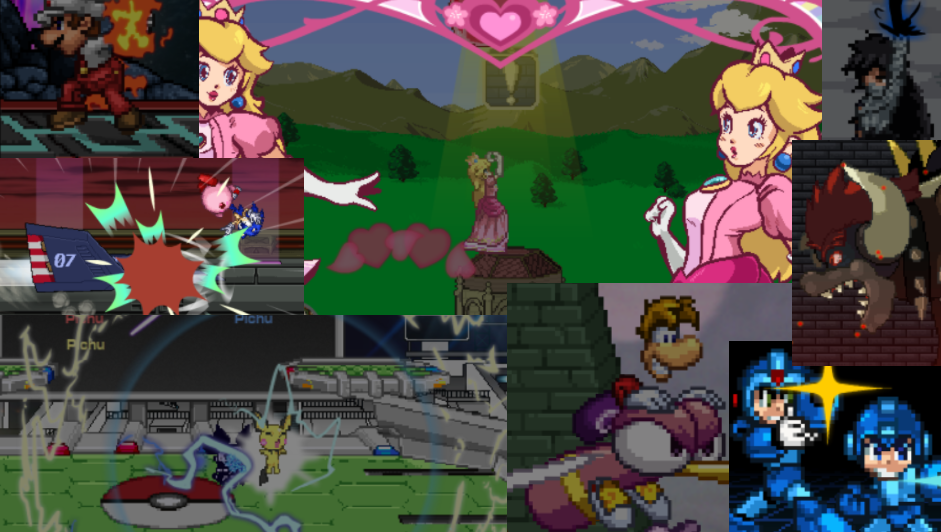 … undoubtedly the return of Final Smash moves! We have been hard at work improving the visuals for each individual Final Smash and we're happy with the progress thus far. Although we aren't quite done with polishing them still, it's still really satisfying to see how much better the effects and animations are now. That being said, this also leads to here and now (and probably the reason you're all reading this blog)…
Our plans for 2021!
It's been a busy year and a year of many successes for our team. However, we must also acknowledge that many of our plans sadly fell through because of either lack of resources or lack of time. For example, as I type this update Ganondorf and Krystal sadly do not have Final Smashes in the current build.
We really wanted to end last year with the full cast having Final Smashes but due to unforeseen circumstances, we weren't quite there yet. So as of right now our immediate focus is to finish the remaining Final Smashes and get them ready for public release! Right now, the primary spritework for the Final Smashes is nearing completion. From there on, we will work on the required effects and implement them into the game. We can't pinpoint a specific timeframe where they will be completed, but rest assured that we will keep you posted on our social media. Allow me to share a tiny teaser of what is coming up: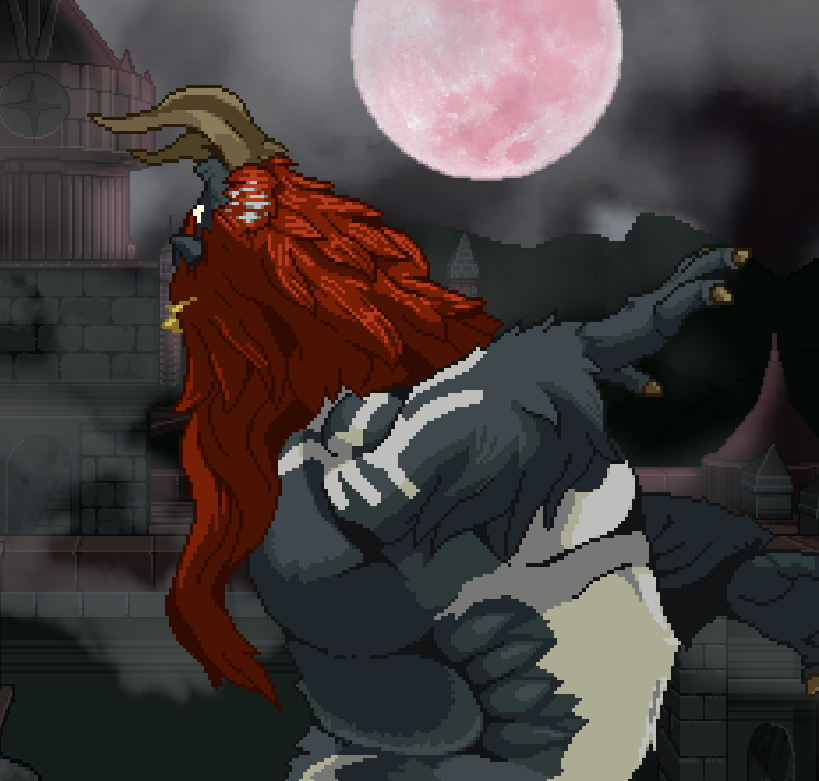 A new stage is in production
Another goal we weren't able to accomplish last year was having a stage for each fighter in SSF2. Many fans have asked, so allow us to confirm that right now a Rayman-themed stage is in production! We prefer not to share any further details yet, but the new stage is currently in the testplay phase. After the layout is satisfactory, we can begin the spriting and eventual coding implementation. Two music tracks have already been completed for the stage as well. It will be yours to play on as soon as possible.
Overall polish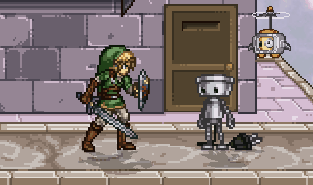 The constant battle we're fighting is that we have 1,000 ideas we'd like to do, but we're a small operation of around 20 developers with limited time. We have a big backlog of animations and aesthetics we want add or brush up. When adding new content in the game, this makes it more difficult to make time for smaller things for previously-released characters, like idle motions and such. So right now one of our primary focuses is touching up and adding missing animations here and there. Super Smash Flash 2 is in a constant state of polish though, so even if we don't get around to certain stuff by the next release, it doesn't mean that we never will; It's just that our time and resources are limited.
Costumes
Many of you have taken to Discord or Twitter to ask us when the characters that still lack proper costumes will get them. As of right now we have knocked out all the characters that were relatively easy to add costumes for. For the characters that still lack costumes there are usually graphical or technical hurdles we have to take care of, which is why costume additions have slowed down a bit. Rest assured that the remaining costumes are on their way!
So to recap…
Right now we're building towards the next release. Our current goal is to add in Final Smashes for the entire cast, visual polish across the game, and a Rayman-themed stage. Whenever we have reached those goalposts, we can start planning a set date for the next update.
So is this all you can expect for us in 2021? Certainly not! In the background, new projects are taking off and in this blog post we have only focused on the immediate future. There is more to follow as we continue to make Super Smash Flash 2 the best it can be! As always… stay tuned!
To end this update our team would like to give an absolutely MASSIVE thank you to our entire community. The reception on our latest release was amazing and we were overwhelmed with all the grateful responses you guys shared. We had a blast seeing so many passionate fans discuss our hobby project in Mew2King's Frame Perfect series and it's definitely given the team a huge boost in morale. Once again… thank you from the bottom of our hearts!